Commercial Electric Vehicle Charging Solutions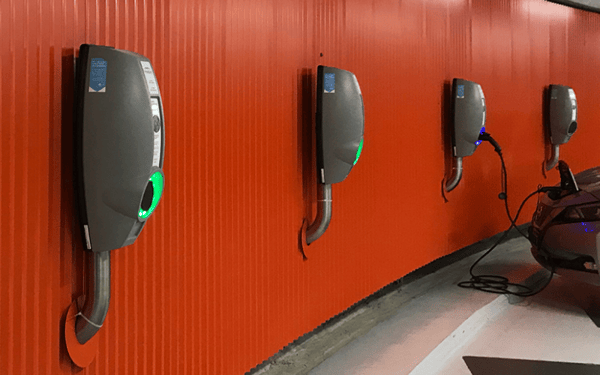 Electric vehicles (EV's) have taken off over the past few years..
There are currently over 30,000 registered electric vehicles in Ireland with a roughly 50/50 breakdown between BEV (Battery Electric Vehicle) and PHEV (Plug-in Hybrid Electric Vehicles). This is only set to rise with the target set by the Irish government to get 1 million electric vehicles on the road by 2030 as it sets firm commitments to carbon neutrality by 2050.
While ambitious, the network of electric chargers needs to follow suit as the current network nationwide is not up to scratch.
Here in Kellihers Electrical, we are setting the standard in supplying high quality EV chargers nationwide for commercial use.
Attract and retain EV driving customers with our EV commercial solution. How?

With our EV commercial charging solutions you can increase revenue with up to date payment solutions software. You have the option to evolve your business in line with EV adoption and create a loyal customer base.
At Kellihers, we have the hardware and software that works for any commercial application through our strong relationship with market-leading supplier EVBox. EVBox has made the process of charging at work or in a public space easier than ever, with their range of commercial chargers such as Businessline or the new generation Iqon EV charger with retractable cables and digital display which is coming soon.
Make it Pay
Always at the cutting edge of the EV revolution, EVBox, the world's number 1 EV Charger manufacturer, has now brought the ease of Payment Processing to the wider public. Every charger owner can manage and monetise their charger using the EVBox Charger Management System.
As the owner of the charge point you have full control over:
Who can use it

How much to charge

Clear visual of all carbon offsets & other fleet management data

EVBox handles the payment processing platform, card fees, mobile data transfer fees, firmware updates and support hotline. Every month you will receive the revenue the charge point has generated, automatically into your account.
Two Brands of Commercial EV Chargers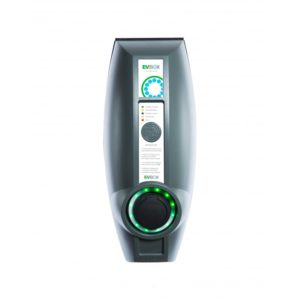 EVBox BusinessLine
The most user-friendly, proven and
reliable business charging station
Why EVBox BusinessLine?
Durable - Weatherproof with overcurrent and leakage detection and protection
Wifi & 4G - Allows you to receive automatic firmware updates and remote maintenance
Customisable branding - Showcase your company's commitment to e-mobility and increase your brand recognition
Universally Compatible - EVBox BusinessLine can deliver up
to 22 kW per connector and is compatible with any electric car
Smart and scalable - Connect up to 20 charging points per network with load balancing for efficient power consumption and energy costs reduction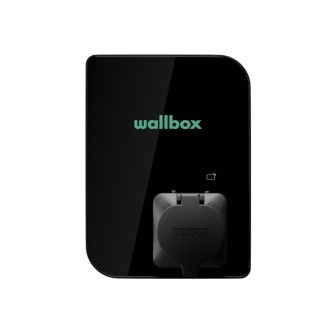 Wallbox Copper SB
The Wallbox Copper SB was created to provide a versatile yet elegant design for EV drivers and commercial parking. The Wallbox SB EV charger has many benefits laid out below:
Flexible - Its integrated socket allows charging for any EV on the market
Easy to share - Secure shared access through the use of RFID cards, or the myWallbox app
Controllable - Use the myWallbox platform to control multiple chargers and users, access their energy management solutions and benefit from their integrated payment system
Powerful EV charge - Up to 22 kW of charging capacity
Connected - Connects to any smart device via Wi-Fi, Bluetooth, Ethernet, or 4G (optional)
Durability - It is certified for water and dust resistant with IP54 and IK10 protection ratings, allowing for safe installation indoors or outdoors.
Accelerated Capital Allowance
Through the SEAI, the Accelerated Capital Allowance (ACA) is a tax incentive scheme that promotes investment in energy efficient products & equipment. The ACA is based on the long-standing 'Wear and Tear Allowance' for investment in capital plant and machinery, whereby capital depreciation can be compensated through a reduction in an organisation's tax liability.
For more information on the SEAI grants available for your commercial premises, simply click below to get in touch with our EV experts...
Looking for more information on Commercial EV Chargers?