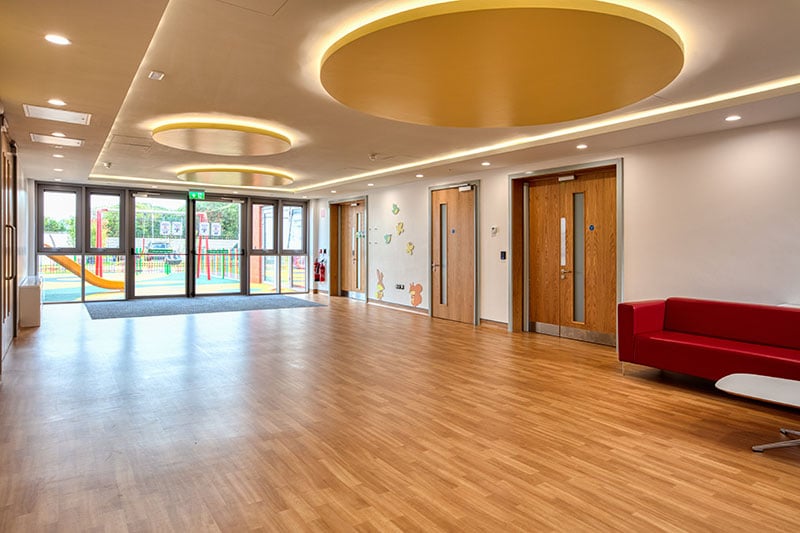 LED Lighting
Kellihers Electrical and CT Electric stock market leading LED lighting products. Through strategic relationships with global lighting suppliers we stock the best quality, most up to date LED fittings available for all commercial and domestic lighting applications. We stock everything from outdoor floodlights, corrosion proof fittings, UGR compliant panels to internal downlighters and outdoor garden lighting.
Our in-house lighting design team use the latest lighting design and calculation software Relux, Dialux, Lighting Reality and 3D simulations, to work with installers and engineers to create bespoke lighting designs for every project. Their designs illustrate how many and what type of fittings are required to light a space to conform to best practise and meet any regulations relating to the intended use of that space.
With experience in designing lighting for a wide range of installations including domestic, commercial, industrial and retail environments, our team can advise on appropriate products and bring your next project to life.
Take a look at the case studies below which highlight our lighting expertise across the country.
Kellihers supply high quality lighting products to a range of projects from schools, to offices and student accommodation. Here are some projects which showcase both our design capability and the range of products available from our branch network.
NVC Emergency Lighting Lithium range
Our lithium range of emergency lighting has proven a popular product amongst our customers. Lithium iron phosphate (LiFePO4, or LFP) are very well suited for use in emergency lighting. When compared with alternatives such as nickel cadmium (NiCd) and nickel metal hydride (NiMH),
lithium iron phosphate (LFP) batteries have several advantages: Over here you can explain why your offer is so great it's worth filling out a form for.
Advantages:
Up to 50% saving on running costs v NiCd
Double the operational life, so half the cost to maintain
No toxic substances used in manufacture
Can be recycled
Fumagalli Outdoor Lighting
Fumagalli is a world leader in the manufacture of resin material outdoor lighting. The materials and production methods used offer a maintenance free, anti-rust and anti-corrosive finish.
Available in both Classic and Modern styles, Fumagalli is an ideal, maintenance free option for private gardens, parks, hotel & leisure facilities, and public areas of all descriptions.
Benefits:
Maintenance free
Anti-rust finish
UV Ray treated
Double insulated
Want more information on our lighting offering?
Drop into your local Kellihers or CT Electric branch or fill out the form below and one of our local branches will get back to you. Looking for a quick response? Pop in your phone number and we will give you a call.